Love// Rage//

Love// Rage// would manifest over 5 variations. Each capturing tjb's love of working in oil as a process that challenges the artist with patience and captures an often extended period of time in xis process, whereby xe may begin an image years before finally settling upon a conclusion. For tjb, oil painting is durational performance, capturing movement and immobility. Love// Rage// is a good example of this, commencing prior to the outbreak of COVID-19, the artist first making marks in 2019 and documenting an evolution of frustration and turmoil from the external world up against the love, care and support in their private life.


Black Cross

The black cross represents survival. Originating for tjb in 2016 and emerging into xis practice post-residency at the Sidney Nolan Trust in 2017. It would not be exhibited in any form until its use in CHTHONIC in 2019. Where, at the end of 17 hour durational action, the ash and bone remains of 500 knuckles were bound and sealed into the black cross motif and left as installation.

The images of the before and the after were created over an extended period of thought and reflection on tjb's in/visible dis/abled lived experience.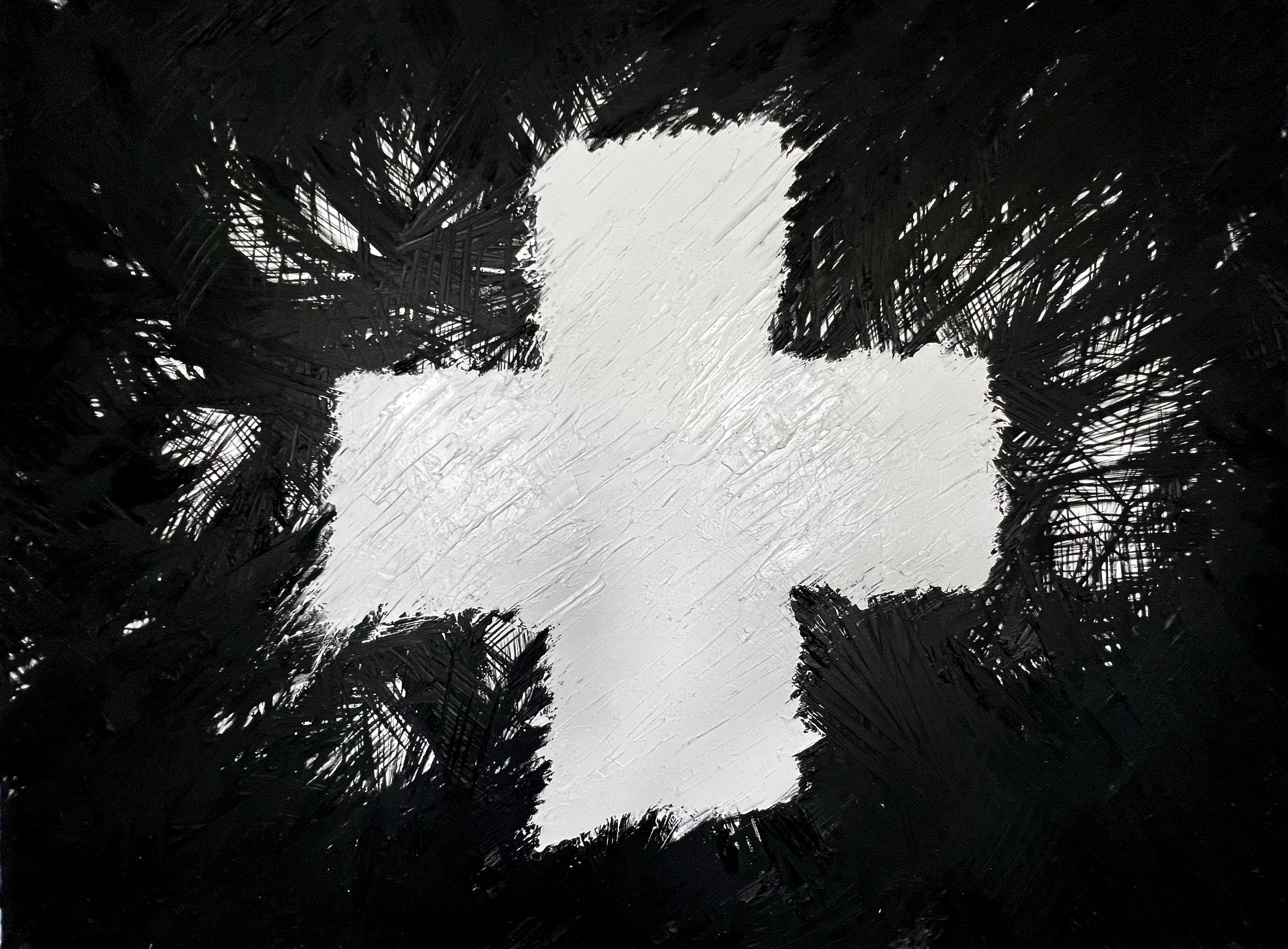 Hung Body ('20)

Reclaiming a period of difficult mental health, tjb returned to an earlier image from thier practice from over a decade prior to create a celebration of survival in this large scale painting on canvas.